Increasing competition is driving all companies to serve customers better and more accurately. The constant evolution of technology creates new customer needs and new opportunities for value creation. It is necessary to produce and supply more, faster and at a lower cost.
This requires new ways of working that are customer-centric rather than hierarchical, that free up staff knowledge and energy, and that rely on rapid feedback rather than all-encompassing planning. Building a flexible or agile operation becomes a key competitiveness factor. Agile is a combination of an approach, a set of values and a set of processes - therefore can only be implemented through a multidisciplinary approach.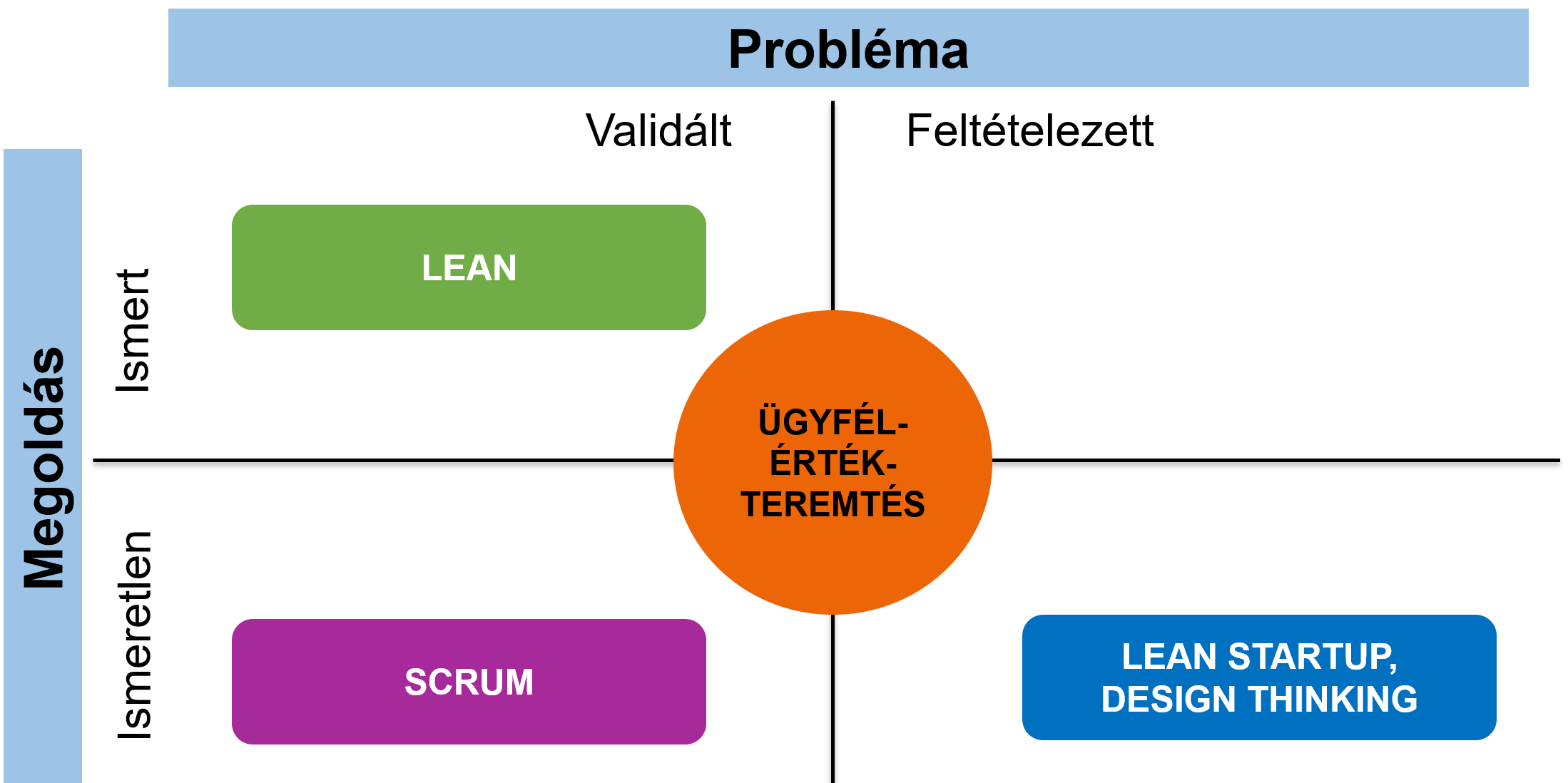 The implementation of flexible operation means the same approach and values in terms of corporate activities, but different solutions in terms of processes. The LEAN work organisation is used to improve the already established value stream, the Agile Scrum framework is applied for product development, and the LEAN Startup and Design Thinking methods are used to build new businesses.
We recommend the introduction of Agile working methods through on-the-job team mentoring. In the preliminary meeting we will clarify the areas to be developed, if required we will help you to put together the team(s). The team will be supported in their day-to-day work to bring them to a level of proficiency in the use of agile. The teams are also supported by an organisational development specialist, enabling us to deal effectively with personal dilemmas and uncertainties, and organisational dynamics.
WHO CHOSE US
Magyar Telekom

Agile trainings: agile foundation training, Product owner training, Tribe Lead orientation

SPAR Magyarország

COVID crisis management on agile basis, Lean based efficiency improvement

OTP Bank

Bimodal enterprise operations senior management workshop, Agile Digital Enterprise talent programme

EGIS

Digital roadmap, Forming Agile development teams, Agile trainings

Audi Akadémia

Developing agile operations

CIB Bank

Setting up and mentoring Agile development teams
This site is registered on
wpml.org
as a development site.